TreePAC is making change happen
"Are you tired of pleading, asking, arguing and proving that trees have public value? Join TreePAC and make change happen. Together we will be a lobby as powerful as the sports lobby."  Cass Turnbull, TreePAC founder.
---
Sad news: Cass Turnbull – TreePAC Founder dies
TreePAC is deeply saddened to announce the sudden and unexpected death of Cass Turnbull, in Jan 2017, while vacationing in Hawaii with her husband. She suffered a fatal heart attack after a swim.
She was the power, the energy, the humor and the magic behind TreePAC. We will miss her terribly.
The following article on Cass Turnbull is taken the website of another organization Cass founded, Plant Amnesty.
Fearless Leader: Our Founder
Cass Turnbull's latest book, Cass Turnbull's Guide to Pruning, Third Edition was published in 2013 by Sasquatch Books and distributed by Random House.  She was also the author of The Complete Guide to Landscape Design, Renovation and Maintenance, available on our website in electronic format — as a benefit of PlantAmnesty membership.
Cass Turnbull left the Seattle Parks Department in 1986 after 11 years to start her own landscape maintenance and consulting business.  One year later, she founded PlantAmnesty, a private nonprofit organization that now numbers nearly 1,200 members in 46 states and five countries.  PlantAmnesty's goal to "end the senseless torture and mutilation of trees and shrubs" has gained considerable local and national press as the organization strives to educate the commercial and public sectors on responsible, appropriate pruning and landscape management practices, establishing a standard of quality care for the urban ecology. Cass also founded TreePAC, an organization focused on protecting, maintaining and increasing the urban forest.
Born in Seattle in 1951, Turnbull studied for a liberal arts degree at Fairhaven College of Western Washington State University in Bellingham, Washington. She was a Washington State Certified Landscaper and a Certified Arborist–and taught horticulture at Washington State Vocational Schools. A veteran of the King County Master Gardener Program, she also studied horticulture at the University of Washington Center for Urban Horticulture and at Edmonds Community College.
Turnbull lectured widely to parks departments, school districts, community clubs, commercial landscape groups, flower and home shows, and industry seminars.  She was frequently published and interviewed on the subject of pruning reform and won four awards for her work–which included not only teaching and lecturing, but also PowerPoint Presentations, instructive pamphlets, a quarterly newsletter, information booths, a how-to book, and YouTube videos.
Cass Turnbull died January 26th, 2017 while on vacation in Hawaii. She resided in Seattle with her husband, two cats, and garden.
Read some of the many memories and tributes to Cass here.
---
Rants Published
I Hate Trees by Kathy Cleland sheds some light on just how the City of Seattle treats its trees in policy and in theory. It starts out, "So I hate trees and green spaces and I have friends who feel the same way. We've started an organization called Greenbegone, our motto is 'Concrete for All'. To achieve our goals we propose the City institute the following policies, practices and disinformation." Read it here.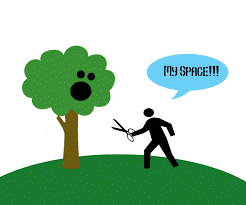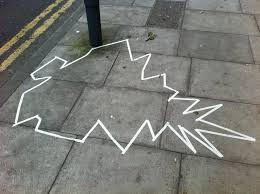 ---
We've been writing letters again! See Letters Written »
The TreePAC.org Annual Report is posted! See Annual Reports »
---
Ruling calls bluff on Seattle's misguided housing policy on backyard cottages
December 15, 2016
TreePAC has worked to inform the city that second houses on single family lots, called back yard cottages, would have a major impact on Seattle's urban forest ( though more in scale with neighborhoods than apartment buildings also being suggested).
Why? Because two houses on a lot break up the contiguous green space that hosts trees into narrow slivers of land. The same lot coverage by one big house provides the room needed for big trees.
Multiplied by thousands of homes over 50 years, the cottages will likely have major environmental repercussions.
See what the Seattle Times Editorial Staff had to say about the legislation proposed to encourage more cottages in the article at http://www.seattletimes.com/opinion/editorials/ruling-calls-bluff-on-seattles-misguided-housing-policy/
Outdoor time used to be the perfect antidote to the bustle of urban life…
… but more people than ever are jamming into the city's public parks, pools and beaches.
Read More: http://nyti.ms/2az93Ch
---
Tree Preservation Ordinance makes the headlines! Score one for the TreePAC green agenda…
As green as Seattle likes to portray itself to be, the city hasn't put much emphasis on protecting its tree canopy. From a long time after non-native settlers arrived, the idea was to cut down the trees. As the city re-greened itself through the 20th century, some of the canopy came back, but the city government didn't start paying much attention to tree policy until early this century.
Today, other cities are doing better by their trees. Atlanta, Austin, Portland, Vancouver, B.C. —why, even development-crazy Vancouver, Washington — have much stronger protections than Seattle. In all of those cities, a homeowner must obtain a permit to remove a tree above a certain size, and must replace the tree. Portland even has an "inch per inch" rule, requiring that the size of the tree replacement correspond with the size of the one lost, further protecting large trees. Not so in Seattle.
UPDATES on Saving Myers Parcels 6-29-16
Myers Parcels is saved from being sold for development. A two year effort by TreePAC, Seattle Green Spaces Coalition, and PlantAmnesty has paid off. See the story in the West Seattle blog.
---
From mountain forests to city parks, trees are stressed and dying
From mountain forests to city parks, trees that suffered terribly in last year's drought are dying, and burgeoning pests are taking advantage of stressed trees struggling to hang on.
More than 500 dead trees from big leaf maples to cottonwoods, birches and more already have been counted this year in Seattle city parks, and summer's far from over. A typical year sees 130 trees culled, said Jon Jainga, urban forestry operation manager for Seattle Parks and Recreation.
Read full article at SeattleTimes.com »
________________________________
SEATTLE WON'T SELL OFF LARGEST REMAINING POTENTIAL PARK SPACE
The city of Seattle will retain the largest piece of undeveloped land in its inventory for open space rather than selling it off, Mayor Ed Murray has decided. The move drew praise from open-space advocates and neighbors of the acreage in West Seattle. See the story at Investigate West.
---
UPDATES on NO NEW PARKS: The Comprehensive Plan and more 6-29-16
Seattle needs parks, not just 'parklets'
No room for trees in Seattle's new parks
As Development Booms, Seattle Gives Up On Green Space
---
Seattle will be adding 200,000 more people, but wants to drop the goal of adding new greenspaces according to a Seattle weekly article. Cass is quoted. The Comprehensive Plan and the sale of Myers Parcels are being considered now. Use the links in the article to write or attend top-secret public hearings.
---
Do you feel like this sometimes?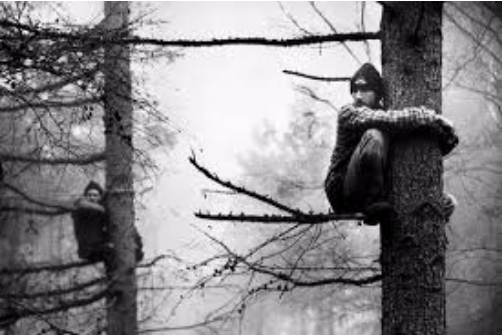 Together we can save more trees. Join TreePAC.
---
 TreePAC Petition: Protect Seattle Trees 
Sign TreePAC's petition on Change.org calling on Mayor Murray to protect Seattle trees! The petition includes the following actions:
Creating a task force of stakeholders, including community members, nonprofit organizations, arborists, landscape professionals, developers, police, and others to address tree losses,
Using the task force to create a new tree protection ordinancethat is comprehensive, effective, and enforced, and
Implementing a public education campaign that emphasizes the larger community's stake in public and privately owned trees, including the utilitarian and financial consequences of inadequate canopy coverage
The City must take action now to protect the urban canopy, for our community today and for generations to come. Sign the petition and share with your friends! 
Seattle Times: Acre of public trees in West Seattle cut down
By Daniel Beekman
Seattle Times staff reporter
Seattle officials are investigating the unpermitted cutting down of more than 150 trees in a city-owned greenbelt next to homes in West Seattle.
The City Attorney's Office is heading up the investigation into the decimation of part of the greenbelt, Assistant City Attorney Joe Groshong said.
The clear-cut area, on the hillside north and east of the 3200 block of 35th Avenue Southwest, above Southwest Admiral Way, belongs to the Seattle parks and transportation departments, parks department spokesman David Takami said.
The trees Friday lay where they were downed, crisscrossing more than an acre of the hillside. Their stumps, some a couple of feet in diameter, jutted through the debris.
———————————————————————
Remove the Contaminated Soil, Not the Trees at Loyal Heights
Open letter to the Seattle Mayor. 2-9-16
Dear Mayor and policy advisers,
Please suspend any action by Seattle City Light to remove exceptional trees and other mature vegetation the Ballard area surplus property called the LOYAL HEIGHTS substation, 7750- 28th Ave. NW. The trees are due TO BE CUT DOWN THIS FRIDAY the 12h. The SCL crews have already removed trees from other sites located in the Ballard extended area without having public meetings with interested parties.
MAIN POINTS
There are other ways to deal with contaminated soil that do not require the trees be cut down.
The public engagement processes described in the EPA's Guidelines for Cleaning Contaminated Sites has not been completed. Neither has Seattle's official DISPOSITION policy which is used to decide the future use of the land.
It is necessary to decide what the future use of the property will be before deciding which way to clean-up the soil.
Legally and morally, we all know the contaminated soil must be fixed. But exact nature and order of work being done is not dictated by City, State or Federal law. They are based on internal and unwritten policies of Seattle City Light.
REQUESTS
Temporarily prevent the removal of trees on the NW substation sites.
If risk reduction is wanted, use temporary chain link construction fencing, as is commonly done to restrict public access to brownfields during the remediation process.
First, determine the future use of the property by following Seattle's disposition policy which includes public outreach.
Then, engage the public in the decision making process (as SCL has done in Georgetown and other areas) with regard to deciding which method should be used to clean up the property.
Use a facilitator to lead discussions, and allow the inclusion of independent experts for their assessments of remediation options.
Then decide which method to use to clean-up the site. Then clean it up. Then sell or keep the land.
*****************************************************************************
DETAILS
I am an open space advocate, ISA certified arborist, and president of two environmental non-profit organizations, TreePAC and PlantAmnesty. I have knowledge of these matters from dealing with the exact same situation in SW Seattle.
This is a repeat situation
At Loyal Heights substation in Ballard, the stated purpose for cutting down trees is to remove pesticide contaminated soil that has been there for over 40 years. That is the conclusion drawn by SCL when it found that most of the surplus substations in SW Seattle had the exact same pesticides. The chemicals had been spread evenly throughout the landscaped portions of the properties. And it most likely all the NW properties share this situation based on the information released about Magnolia and Market substations soil reports.
Decisions on remediation method has been unilateral
The EPA, through the State Department of Ecology, requires an extensive community outreach process to take place in order that the residents be included in the decision making process.
They need to be allowed to add their opinions about which way to clean up the contamination (called soil remediation). This has not been done. Such a process can often take months. In the meantime, land owners with extremely toxic properties (which these are not) exclude the public and reduce any risk to the public by using construction fencing.
But there is a new legal loophole in the state ECOLOGY department's policy which was created for 'good players'. It is called a Voluntary Clean-up Action. Through it, the required process of toxic soil clean-up can be expedited and many of the required steps skipped. With a Voluntary
Clean-up Action, the land is remediated by the owner, then the owner tells ECOLOGY what they've done. No public process required! This is an example of how, in the cause of reducing time, cost and paperwork, decisions come to be made based on personal judgments and relationships. The result is often something called 'regulator capture', where the regulators begin to serve the interests of those they are supposed to regulate. SCL is obviously not being a 'good player' as it has demonstrated by SCL's lack of inclusion on choosing the type of remediation to be used in the SW properties.
SCL's insistence on 'dig and dump' process may be a reaction to the incident when they tried to sell a toxic substation in Burien (Sunnydale) to the Port. It had not been remediated. It resulted in a multi-million dollar lawsuit. But this is obviously not that situation. Loyal Heights is not Sunnydale.
Or it may be a matter of money of time. It is likely that any savings in time and money that can be had by abridging the public process will result in even more time and money being spent battling the angry and misinformed public. Many residents of Seattle are already feeling cut out of the decision making process as the City grapples with the big problems of density, housing, homelessness, parking and traffic. City Light is losing its reputation as 'the greenest utility'. Its public image remains poor, even as it gives out thousands of dollars in energy rebates.
Other trees have been saved in similar circumstances
There are other options to deal with the soil. At the contaminated substations that Seattle City Light put into the disposition process in the SW quadrant of their region, over 24 trees were successfully retained by using the process called SOIL VACUUMING. Soil vac'ing removes the soil but leaves the trees roots intact. Clean soil is then put back. Three cherry trees exactly the same as the ones at Loyal Heights which were vac'ed have remained stable and healthy after a year of record breaking drought and windstorms.
There are still other options. An environmental remediation researcher from the University of Washington gave a presentation to the Urban Forestry Commission. She wrote a letter indicating that bioremediation (detoxifying soil through the use of plants, fungi and/or microorganisms) could be the cheapest and easiest way to detoxify the soil and retain the vegetation at these specific sites. She indicated that it might take months instead of days to fix the soil. The suggestion was quickly rejected by SCL.
Don't let SCL put the cart before the horse. Decide the future use of the property, and then decide the clean up method.
One of the first points made in EPA's guidelines on remediation of brownfields is an obvious one. You need to know what the future use of the land will be before you decide which way to deal with the contaminated soil. If it is to be used as a park, as some substations have been, it would be worth it to consider other soil remediation options. If it will be an apartment building for low income folks, then you may just as well cut the trees down based on lot coverage alone.
But at this time no decision on land use has been made because the Council hasn't yet voted on the future of these properties.
CITY ORDINANCE SAYS NO
The process of deciding what will become of the properties is not complete. The City's own ordinance on the disposition process requires public
outreach—notification, meetings and public comment.
Green spaces for dense cities
There are many brownfields across the country that is being converted to public parks because of the shortage of unbuilt land and the need to keep our increasingly dense cities 'livable'.
Ballard, as you know, is low on green space.
Simultaneously Ballard is experiencing explosive growth. The city's new construction removes existing green infrastructure and Urban Forest canopy which is on private property (back yards and commercial landscaping) and it also precludes it from growing back (since the land is now covered with more hard surfaces). This places extreme pressure on our storm water systems-flooding streets and polluting the sound. Add the cumulative removal of vegetation heightens the Urban Heat Island Effect. These are things the ratepayers and taxpayers and individuals must pay for–in higher energy bills for air-conditioning, for upgrades to sewer systems and treatment plants, for the increase in health care costs for people with heat and stress related problems, to deal with increasing mudslides and road repairs due to urban flooding.
People are losing access to green space within walking distance, especially people with mobility issues– the old, the poor, the sick, the very young, people with dogs and parents with baby buggies all will have a difficult time taking the bus to an already overcrowded Golden Gardens
Process: Slow, costly, and painful
City representatives naturally tend to believe and support the decisions of their departments.
They depend on them for accurate advice and for an understanding of the details and the big picture. But it can also lead to biased or inaccurate decision making. That is why public process is used–painful, expensive and slow as it is. There needs to be a way truly includes the public's viewpoints of what is in the public good. The process must include contrary opinions and independent expert advice. Currently the 'public process' employed by the city seems only to be used to dampen and diffuse complaints, keeping them from being heard first hand by the decision makers. The result, I am afraid, is a discouraged and eventually apathetic electorate.
We already know the conclusions and decisions of SCL and its employees and contractors. We don't know what independent experts and the public would say about this land. We should all be conscious of the fact that SCL, even though it is run as a business, is still a department of the City and is paid for by the ratepayers. These citizens and ratepayers have been purposefully excluded. When Seattle City Light preemptively remediates before we know what will become of the property, and before there is any public process, they are seen as acting in bad faith.
A model process that includes the public in these decisions could help turn those perceptions around. The people are more likely to accept Smart Growth if they see that attention is being paid to keeping the City livable and that their voices are being heard.
Please help restore faith and trust by stopping the imminent t removal of these trees.
Cass Turnbull
PlantAmnesty/TreePAC
Street Trees Can Save Our Cities
As a fight over 11 lime trees in Sheffield escalates, activists in cities all over the world are making the case for urban trees – to cut pollution, increase land value and even make you feel younger
 TreePAC is making change happen
SELF- EVIDENT TRUTH: The Urban Forest is essential.
Trees save money through their green infrastructure services. They reduce stormwater run off, mudslides, urban flooding, soil erosion, and reduce energy costs by moderating the local climate.
Trees are good for the environment: they increase bio-diversity, protect habitat, pollinators, and wildlife. They provide for a cleaner Puget Sound, and they mitigate the causes and effects of global climate change.
Trees improve community and health—they create walkable/bike-able streets, stewardship and recreational opportunities; reduce noise pollution; improve property values and community pride. Trees provide beauty and solace for all.
MISSION STATEMENT:  The TreePAC mission is to influence the government to protect, maintain and increase the urban forest.
We contribute to candidates, lobby policymakers, and raise awareness of Urban Forestry issues. We do so by attending meetings and hearings, sending mass pre-written emails, holding protests and media events, and by adopting tree preservation projects. Always we will fight for better laws, funding, and enforcement.
TO JOIN 
In order to succeed–and we will succeed–we need everybody who cares about trees to join. We pledge not to become eco-spam, barraging you with ever increasing pleas for money and action, or sad stories of pressing needs. We limit communication to three contacts per year–one call to use the TAKE ACTION button , one fund raising/membership event, one media event to raise awareness. The rest we take care of for you. Anyone can use the take Action Button on this website. To support the other  activities, please join by sending your check for $25 (or more if you insist) to:
TreePAC                                                              TreePAC.org
906 NW 87th Street                                              Political Action Committee
Seattle, WA 98117                                               Cass Turnbull, Founder,                                                             206-783-9093

Include email address.   Note: We do not share your contact information with others.
 Sorry no cash or credit accepted, so sayeth the public disclosure commission

---