It's THIS THURSDAY showtime! We need to answer in force!

Thursday, November 16 at 7 PM
Ballard First Lutheran Church-Seattle      2006 NW 65th St
The ONLY public hearing on proposed sale of 7 former substation properties in NW Seattle. The purpose of the public hearing is to take testimony about City Light's property disposition alternatives, OR comments due the next day.  (This will be the public hearing that will comply with the requirements of RCW 35.94.040.)
Detailed information about all the sites, including maps and pictures, is here.
If unable to attend, you may e-mail your comments and/or indicate your interest in being notified of actions taken on the site at SCL_RealProperty@seattle.gov

or via U.S. Mail sent to:
Timothy Croll, Seattle City Light
700 Fifth Ave, Suite 3316, Seattle WA, 98104
Comments must be received by November 17, 2017 to be included in the record.
——————————————————————————————
---
---
TreePAC is making change happen
"Are you tired of pleading, asking, arguing and proving that trees have public value? Join TreePAC and make change happen. Together we will be a lobby as powerful as the sports lobby."  Cass Turnbull, TreePAC founder.
---
Do you feel like this sometimes?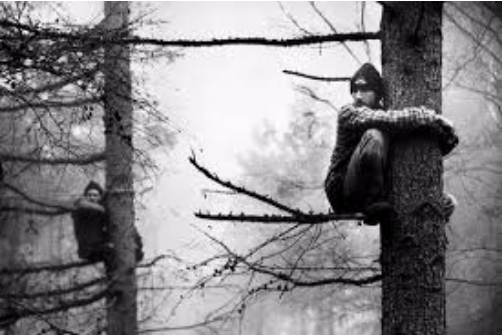 Together we can save more trees. Join TreePAC.
SELF- EVIDENT TRUTH: The Urban Forest is essential.
Trees save money through their green infrastructure services. They reduce stormwater run off, mudslides, urban flooding, soil erosion, and reduce energy costs by moderating the local climate.
Trees are good for the environment: they increase bio-diversity, protect habitat, pollinators, and wildlife. They provide for a cleaner Puget Sound, and they mitigate the causes and effects of global climate change.
Trees improve community and health—they create walkable/bike-able streets, stewardship and recreational opportunities; reduce noise pollution; improve property values and community pride. Trees provide beauty and solace for all.
MISSION STATEMENT:  The TreePAC mission is to influence the government to protect, maintain and increase the urban forest.
We contribute to candidates, lobby policymakers, and raise awareness of Urban Forestry issues. We do so by attending meetings and hearings, sending emails, holding protests and media events, and by adopting tree preservation projects. Always we will fight for better laws, funding, and enforcement.
TO JOIN 
In order to succeed–and we will succeed–we need everybody who cares about trees to join. To support TreePAC please join by sending your check for $25 or more to:
TreePAC                                                             
Judy Olson – Treasurer
1529 NE Elshin Pl                                             
Seattle, WA 98125   
Click on the following  link and print out the information form and include it with your check.  Thanks.                                     

   Note: We do not share your contact information with others.
---