Sept 4, 2017
TreePAC Joins with other environmental groups and community councils to co-sponsor a candidate forum for the November 2017 Election!
GENERAL ELECTION CANDIDATE FORUM
TUESDAY, OCT. 3, 2017 – 7 P.M. TO 9:30 P.M.
AT THE POCOCK ROWING CENTER, 3320 FUHRMAN AVE. E.
IN SEATTLE'S EASTLAKE NEIGHBORHOOD
[LOCATION IS NEAR SW CORNER OF UNIVERSITY BRIDGE;
PARKING IS ON STREET, OR IN PARKING LOT SPACES DESIGNATED FOR POCOCK]
This forum, sponsored by the Eastlake Community Council, Friends of Seattle's Urban Forest, Plant Amnesty, Portage Bay/Roanoke Park Community Council, Seattle Audubon, Seattle Nature Alliance, Thornton Creek Alliance and TreePAC (with other sponsoring groups still being added), focuses on the four Seattle citywide offices.   (See tentative schedule below; please contact us at info@eastlakeseattle.org  or 206-322-5463 immediately with any schedule issues or requests).
7:00  Introductions and announcements
7:05  Candidates for Seattle City Council position #8:  —  Jon Grant vs. Teresa Mosqueda
7:30  Candidates for Seattle Mayor  —   Jenny Durkan vs. Cary Moon
8:15  Candidates for Seattle City Council position #9  —  M. Lorena González vs. Pat Murakami
8:40  Candidates for Seattle City Attorney –  Pete Holmes vs. Scott Lindsay
TreePAC is making change happen
"Are you tired of pleading, asking, arguing and proving that trees have public value? Join TreePAC and make change happen. Together we will be a lobby as powerful as the sports lobby."  Cass Turnbull, TreePAC founder.
The TreePAC.org Annual Report is posted! See Annual Reports »
Tree Preservation Ordinance makes the headlines! Score one for the TreePAC green agenda…
As green as Seattle likes to portray itself to be, the city hasn't put much emphasis on protecting its tree canopy. From a long time after non-native settlers arrived, the idea was to cut down the trees. As the city re-greened itself through the 20th century, some of the canopy came back, but the city government didn't start paying much attention to tree policy until early this century.
Today, other cities are doing better by their trees. Atlanta, Austin, Portland, Vancouver, B.C. —why, even development-crazy Vancouver, Washington — have much stronger protections than Seattle. In all of those cities, a homeowner must obtain a permit to remove a tree above a certain size, and must replace the tree. Portland even has an "inch per inch" rule, requiring that the size of the tree replacement correspond with the size of the one lost, further protecting large trees. Not so in Seattle.
UPDATES on Saving Myers Parcels 6-29-16
Myers Parcels is saved from being sold for development. A two year effort by TreePAC, Seattle Green Spaces Coalition, and PlantAmnesty has paid off. See the story in the West Seattle blog.
---
From mountain forests to city parks, trees are stressed and dying
From mountain forests to city parks, trees that suffered terribly in last year's drought are dying, and burgeoning pests are taking advantage of stressed trees struggling to hang on.
More than 500 dead trees from big leaf maples to cottonwoods, birches and more already have been counted this year in Seattle city parks, and summer's far from over. A typical year sees 130 trees culled, said Jon Jainga, urban forestry operation manager for Seattle Parks and Recreation.
Read full article at SeattleTimes.com »
________________________________
SEATTLE WON'T SELL OFF LARGEST REMAINING POTENTIAL PARK SPACE
The city of Seattle will retain the largest piece of undeveloped land in its inventory for open space rather than selling it off, Mayor Ed Murray has decided. The move drew praise from open-space advocates and neighbors of the acreage in West Seattle. See the story at Investigate West.
---
UPDATES on NO NEW PARKS: The Comprehensive Plan and more 6-29-16
Seattle needs parks, not just 'parklets'
No room for trees in Seattle's new parks
As Development Booms, Seattle Gives Up On Green Space
---
Seattle will be adding 200,000 more people, but wants to drop the goal of adding new greenspaces according to a Seattle weekly article. Cass is quoted. The Comprehensive Plan and the sale of Myers Parcels are being considered now. Use the links in the article to write or attend top-secret public hearings.
---
Do you feel like this sometimes?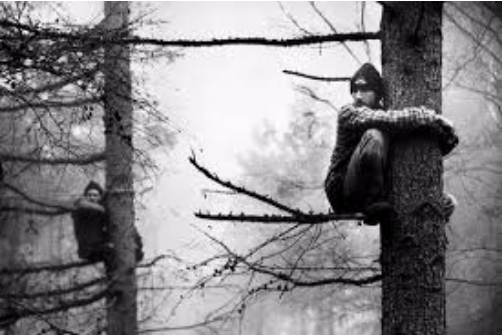 Together we can save more trees. Join TreePAC.
---
 TreePAC Petition: Protect Seattle Trees 
Sign TreePAC's petition on Change.org calling on Mayor Murray to protect Seattle trees! The petition includes the following actions:
Creating a task force of stakeholders, including community members, nonprofit organizations, arborists, landscape professionals, developers, police, and others to address tree losses,
Using the task force to create a new tree protection ordinancethat is comprehensive, effective, and enforced, and
Implementing a public education campaign that emphasizes the larger community's stake in public and privately owned trees, including the utilitarian and financial consequences of inadequate canopy coverage
The City must take action now to protect the urban canopy, for our community today and for generations to come. Sign the petition and share with your friends! 
Seattle Times: Acre of public trees in West Seattle cut down
By Daniel Beekman
Seattle Times staff reporter
Seattle officials are investigating the unpermitted cutting down of more than 150 trees in a city-owned greenbelt next to homes in West Seattle.
The City Attorney's Office is heading up the investigation into the decimation of part of the greenbelt, Assistant City Attorney Joe Groshong said.
The clear-cut area, on the hillside north and east of the 3200 block of 35th Avenue Southwest, above Southwest Admiral Way, belongs to the Seattle parks and transportation departments, parks department spokesman David Takami said.
The trees Friday lay where they were downed, crisscrossing more than an acre of the hillside. Their stumps, some a couple of feet in diameter, jutted through the debris.
e
Street Trees Can Save Our Cities
As a fight over 11 lime trees in Sheffield escalates, activists in cities all over the world are making the case for urban trees – to cut pollution, increase land value and even make you feel younger
 TreePAC is making change happen
SELF- EVIDENT TRUTH: The Urban Forest is essential.
Trees save money through their green infrastructure services. They reduce stormwater run off, mudslides, urban flooding, soil erosion, and reduce energy costs by moderating the local climate.
Trees are good for the environment: they increase bio-diversity, protect habitat, pollinators, and wildlife. They provide for a cleaner Puget Sound, and they mitigate the causes and effects of global climate change.
Trees improve community and health—they create walkable/bike-able streets, stewardship and recreational opportunities; reduce noise pollution; improve property values and community pride. Trees provide beauty and solace for all.
MISSION STATEMENT:  The TreePAC mission is to influence the government to protect, maintain and increase the urban forest.
We contribute to candidates, lobby policymakers, and raise awareness of Urban Forestry issues. We do so by attending meetings and hearings, sending emails, holding protests and media events, and by adopting tree preservation projects. Always we will fight for better laws, funding, and enforcement.
TO JOIN 
In order to succeed–and we will succeed–we need everybody who cares about trees to join. We pledge not to become eco-spam, barraging you with ever increasing pleas for money and action, or sad stories of pressing needs. Anyone can use the take Action Button on this website. To support TreePAC please join by sending your check for $25 or more to:
TreePAC                                                              TreePAC.org
906 NW 87th Street                                              Political Action Committee
Seattle, WA 98117                                               Steve  Zemke                                                              206-366-0811

Include email address.   Note: We do not share your contact information with others.
---